Family photos, good books, top-flight dance and "Fly Me to the Moon" — plus, how can you resist a pet walk?

BEACON at The Palladium. Our lives were a little dimmer last year without the glow of BEACON — the showcase of contemporary dance and multidisciplinary collaborations at The Palladium. But there's light ahead on Friday via the livestream series Palladium Live! Tune in at 8 pm for performances by such incandescent artists as Charlotte Johnson, Erin Cardinal and Brian Fidalgo II, Dwayne Schuenemen and Sea Lea, projectAlchemy and Helen Hansen French. Fri., 4/16, 8 p.m. For information on streaming the show, go to mypalladium.org. Photo by Tom Kramer (left) of Helen Hansen French in Cogs in the Machine.
Picture (im)Perfect at the Florida Museum of Photographic Arts. An exhibition of documentary family photography, which uses raw, unposed, undirected family moments to create visual narratives that elevate family routines to an artistic expression. 4/16-5/31, opening reception Fri., 4/16, 6-7 p.m. Reception free for FMoPA members, $10 for general public.
Tyler Gillespie and Gale Massey at Tombolo Books. Two of our best local writers are doing a virtual book launch together at Tombolo on Thursday at 6:30 p.m. Tyler's a keen interpreter of the phenomenon known as Florida Man (he wrote a book of poems with that title) and his new essay collection, The Thing about Florida: Exploring a Misunderstood State, promises to cover not just FM but gators, Civil War re-enactors, drag queens and more. Gale Massey is following up her award-winning debut novel, The Girl from Blind River, with her first short story collection, Rising and Other Stories. Thurs. Apr. 17, 6:30-7:30 p.m., tombolobooks.com.
30th Annual SPCA Tampa Bay Pet Walk. What's better than a walk in the park with your pet? A walk in the park with your pet that helps other pets — the ones that don't have homes (yet). Help the animals of SPCA's "For-All" shelter by registering at petwalk.org or in person on Saturday morning at St. Pete's Straub Park, where walkers and their pets will enjoy vendor booths (doggie ice cream!), a costume contest and a self-directed, socially-distanced 1.8 mile walk along the waterfront. Walkers who prefer to stay home will also be able to celebrate on the 17th, as the entire event will be simulcast that morning on the SPCA's social channels, @SPCATampaBay. It's free to register but fundraising is encouraged and you'll need to raise at least $25 to get an official Pet Walk T-shirt. Sat., 4/17, 8:30-11:30 a.m., petwalk.org.

Play outdoors at Sparkman Wharf. Sparkman isn't just about tasty foods in container cars. The green expanse on Tampa's waterfront is also a destination for outdoorsy fun. This weekend there's a pop-up putt-putt called Par-Tee at the Wharf from 5-8 p.m. on Friday and noon-7 on Saturday, just $5 to participate. [UPDATE: The F45 fitness class previously announced for today has been canceled and the Cycle Under the Stars spin event scheduled for Saturday has been postponed.]  615 Channelside Drive, Tampa. Photo: VisitTampaBay.com
What Can You and I Do About Climate Change and Sea Level Rise? The artist duo Carol Mickett and Robert Stackhouse have augmented their stunning exhibition at Creative Pinellas, Expanding Waters, with a series of related events in which scientists, environmentalists and performers address the show's central concerns, climate change and sea level rise. This week the artists are leading a virtual discussion that asks the crucial question: What can we do to help? Sat., 4/17, 11 a.m.-12:30 p.m. Streaming live at facebook.com/creativepinellas/live.
Earth Day at Florida Botanical Gardens.  Earth Day's not till April 22, but the Botanical Gardens in Largo is getting a head start on Sunday with an afternoon of family-friendly activities. Visitors can learn about aquatic ecosystems and water conservation, enjoy shaved ice treats from  Kona Ice of Seminole, or simply wander through the Gardens' scenic landscapes and native habitats. Admission is free, but donations are welcome toward the future Children's Discovery Garden. Sun., 4/18, 12-3 p.m., 12520 Ulmerton Rd., Largo. While you're there, check out the aforementioned Expanding Waters exhibit at Creative Pinellas, which is located on the Botanical Gardens grounds.
 Fly Me to the Moon with the Florida Orchestra. The lunar tune that Frank Sinatra made famous is just one of the jazz standards and big band classics on the Orchestra's' Raymond James Pops programs this Saturday and Sunday. Sat., 4/17, 2 & 8 p.m.; Sun., 4/18, 2 p.m.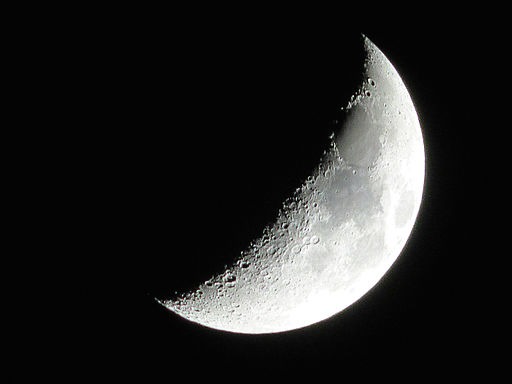 Wear one of these sunscreens. If you're hitting the beach (or walking your pup), read this first: dRTB Beauty & Style Editor Michelle Cappelli Gordon's recommendations for the best sunscreen products on the market, ranging in price from $10 to $69. 
Run the Boston Marathon virtually. Sounds easy, right? Ya just sit back and watch someone else run the Marathon, right? Nah. Not our intrepid Airstream travelers Daniel Fernandez and Lauren Davenport. In their latest Wanderlocal video (and the accompanying post on dupontregistrytampabay.com), you'll find out just how they did it — and Daniel's powerful reasons for running.