Never has a week needed a week-end more than this one, eh? Per usual, there's a variety of virtual and in-person options in arts, entertainment and general fun — but whatever you do, wear your mask and keep your distance. COVID ain't foolin' around.
Virtually Through Our Eyes: Midtown and Beyond (pictured above). One of my favorite annual events,"Midtown and Beyond" at The Studio@620 showcases 100 photos, multimedia, and newspaper pieces created by scholars in grades K-12 from Pinellas County Schools' Centers for Journalism and Multimedia at Melrose Elementary, John Hopkins Middle, and Lakewood High. You need to register in advance to see the exhibition in person, but there are also virtual events planned, including a live-streamed reception at 6 p.m. on Friday and a poetry slam at 3 p.m. Saturday. Jan. 8-30, thestudioat620.org.
"Midtown and Beyond" is just one of the gallery shows that'll be open during St. Pete's Second Saturday ArtWalk — the first of 2021. Studios and galleries from Art Fusion to Zen Glass will be open at various times throughout the day in five arts districts, including Central, EDGE, Grand Central, Warehouse Arts and downtown Waterfront Arts.
No trolley this month, so plan accordingly, and do be prepared to follow each establishment's guidelines for entry.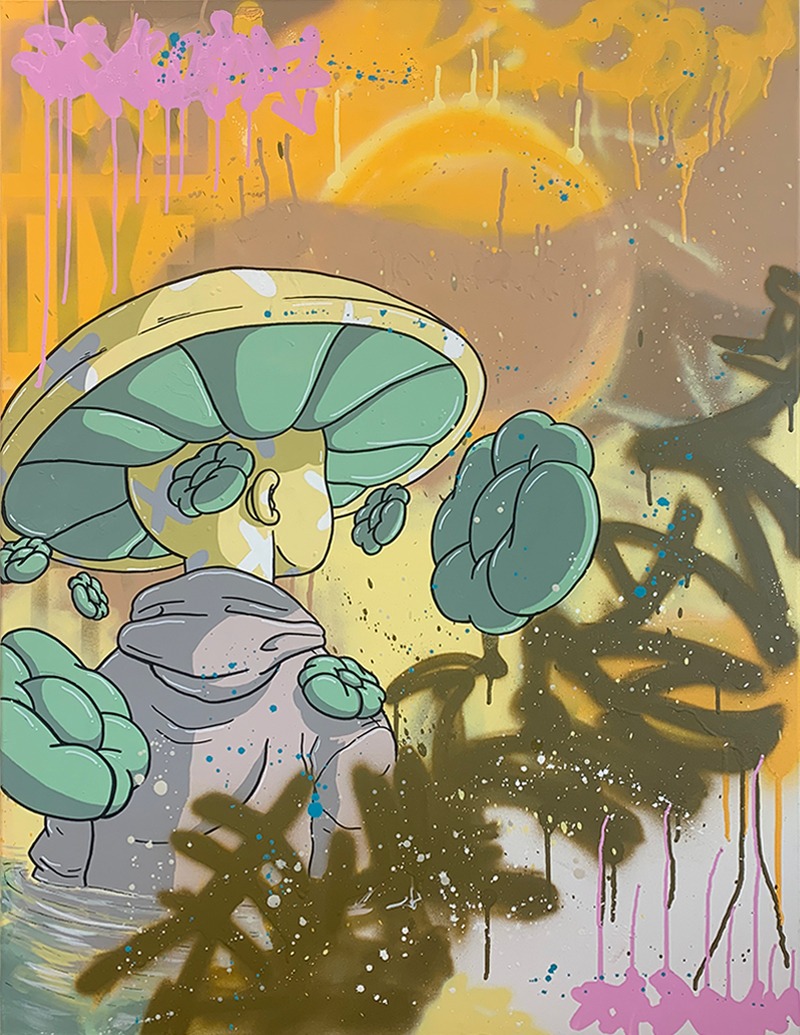 The title of the exhibition may sound ominous, but this one-man show at the MIZE Gallery is "really all about transformation," says artist iBOMS. See his engrossing (and often endearing) mindscapes and mushroom-headed protagonists (and listen to the accompanying Spotify playlist) at chadmize.com; attend on online opening Friday night on Facebook or Instagram; or visit the gallery Saturdays 10 a.m.-5 p.m., Sundays 10 a.m.-2 p.m., or by appointment. Jan. 9-24, 689 Dr. MLK Jr. St. N., St. Petersburg.
Second Annual Beach Polo Classic at the Don CeSar
If The Crown whetted your appetite for the sport of kings, gallop on down to St. Pete Beach and the Pink Palace, aka the Don CeSar, where horseplay will be afoot all weekend. And if you tire of hoofs pounding sand and mallets thwapping balls, check out the hotel's new pool bar and other renovations. Jan. 9-10, 12- 3 p.m. Tickets on Eventbrite.
One Night in Miami… at Green Light Cinema
Read Howard Walker's feature about Green Light, where Mike Hazlett's prescient programming includes terrific indie flicks that haven't made it online yet like this weekend's One Night in Miami…, which imagines a meeting between four icons — Malcolm X, Jim Brown, Sam Cooke and Muhammad Ali — in a film that marks the acclaimed directorial debut of Watchmen's Regina King. 221 2nd Ave. N., St. Petersburg, Jan. 8-11, greenlightstpete.com.
Mendelssohn, Bach & Molière at The Florida Orchestra
They're bringing out the heavyweights, musically and theatrically speaking, at TFO. Mendelssohn's "Reformation" Symphony No. 5 is regarded as one of his most thrilling, and the two Bach pieces on the program include his Concerto for Two Violins, featuring the orchestra's Nancy Chang and Sarah Shellman (Sat. 2 & 8 p.m., Sun. at 2; the 8 p.m. Saturday program will also be livestreamed). In "A Noble Pairing," Music Director Michael Francis conducts interpretations of Molière's satire Le Bourgeois Gentilhomme (The "Would-Be Gentleman") by Lully and Strauss. (Sat. & Sun. at 5 p.m.) Click here to watch a pre-concert conversation.
The Artists of ArtLofts at Florida CraftArt
Just above and behind Florida CraftArt on St. Pete's Central Avenue, there's a busy hive of artists' studios called ArtLofts. This month, CraftArt's gallery is showcasing 16 of ArtLofts' award-winning and emerging artists, including recent drawings, encaustic, glass, jewelry, mixed media, painting, photography and sculpture. 501 Central Ave., St. Petersburg, through Jan. 23.
Live and Local w. Eden Shireen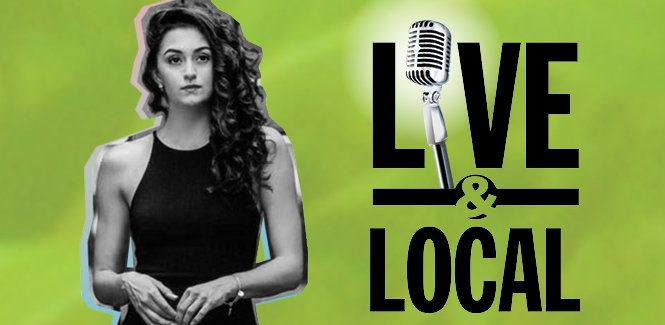 The Straz continues its free live music series on the outdoor Riverwalk stage with an up-and-coming young singer/songwriter from Land O' Lakes, Eden Shireen, who's been making a name for herself nationally with an eclectic blend of pop, indie and folk. Fri. Jan. 8, 6-9 p.m., Straz Riverwalk.
Over the River and Through the Woods at Ed Fletcher's Early Bird Dinner Theatre. This funny, poignant play about the relationship between a young New Jersey bachelor and his Italian grandparents was an Off-Broadway hit in 1998 and went on to become a staple of community theaters — including Gulport Community Players, whose production four years ago still lingers in my memory for its nuanced, touching performances. The same director, Patrick Brafford, is now staging it for Early Bird Dinner Theatre, and in the current climate, when visits to older relatives are so fraught with concern, the play should be more affecting than ever. [Full disclosure: I've been in three plays directed by Mr. Brafford, but trust me: He's really good.] Jan. 9-Feb. 28, Thurs.-Sat., 4 p.m., Thursdays and Saturdays, 11 a.m. 13355 49th St. N., Clearwater, 727-446-5898.
The Bucs. Tom Brady. Playoffs. Need we say more? Well, I could say they're playing The Team With No Name From Washington. And that the game starts at 8:15 p.m. Saturday night on NBC. And that it's been called "the most improbable playoff game of 2020." Which seems about right. (Even though it's now, um, 2021. But it sort of seems like we're still living in 2020, doesn't it?)