EDITOR'S NOTE: Fairgrounds St. Pete opened for previews to the public on Sept. 2, and this write-up was based on my behind-the-scenes visits in the spring and attendance at a press preview on Aug. 21. The grand opening ceremony takes place on Thurs., Dec. 16, at 11 a.m., with Mayor Rick Kriseman on hand for the ribbon-cutting and the unveiling of the permanent entrance, new artworks and a mural by Chad Mize. Everything I describe below remains on view — and organizers tell us there are lots more new surprises in store for visitors, too.
Fairgrounds St. Pete is an immersive art-and-tech attraction at The Factory arts complex in St. Pete's Warehouse Arts District at 800 28th St. S. The brainchild of Liz Dimmitt, Mikhail Mansion and Olivia Mansion, it's housed inside a 15,000-sq.-ft. former window-tinting factory that's been transformed into a Floridiana dreamscape by 64 artists, many from this area, and a tribe of creative techies. You're invited to find clues to the disappearance of a honeymooning couple from the Mermaid Star Motel, or just wander through rooms and gaze at all the eye candy. For general info, including how to reserve your timed tickets ($22-$27), go to fairgrounds.art/visit.
In a way it's counter-intuitive to narrow the list of Fairgrounds must-sees to 10, or even to identify any of them in advance, because a good part of the fun is stumbling on its many wonders serendipitously, without any kind of guidebook. Then again, it's set up to reward multiple visits — there's a mystery to solve, after all — so you're bound to make many discoveries all on your own. But here, are 10 reasons you gotta go. @FairgroundsStPete, #FairgroundsStPete, #FLORIDARAMA
1. Dioramas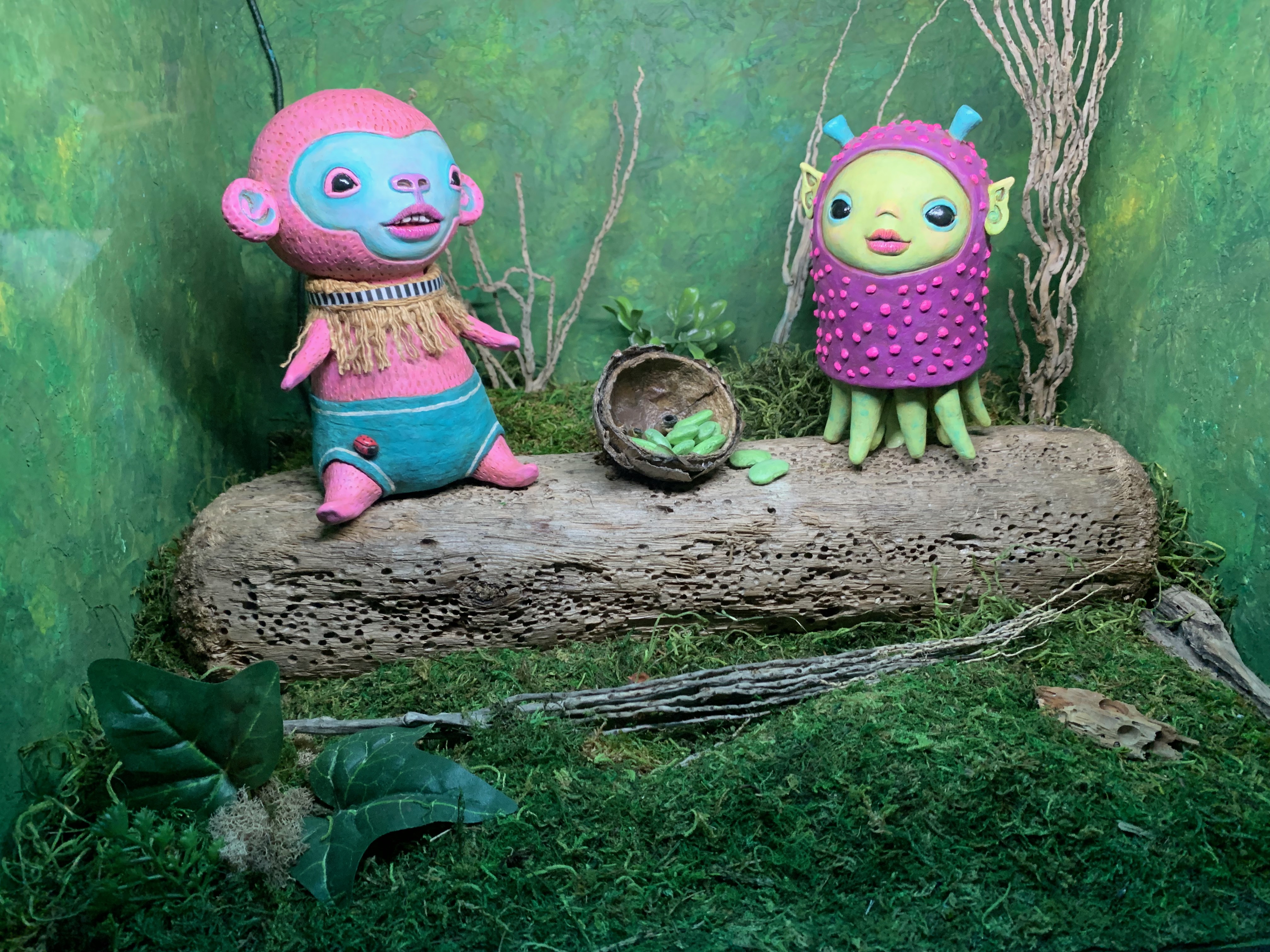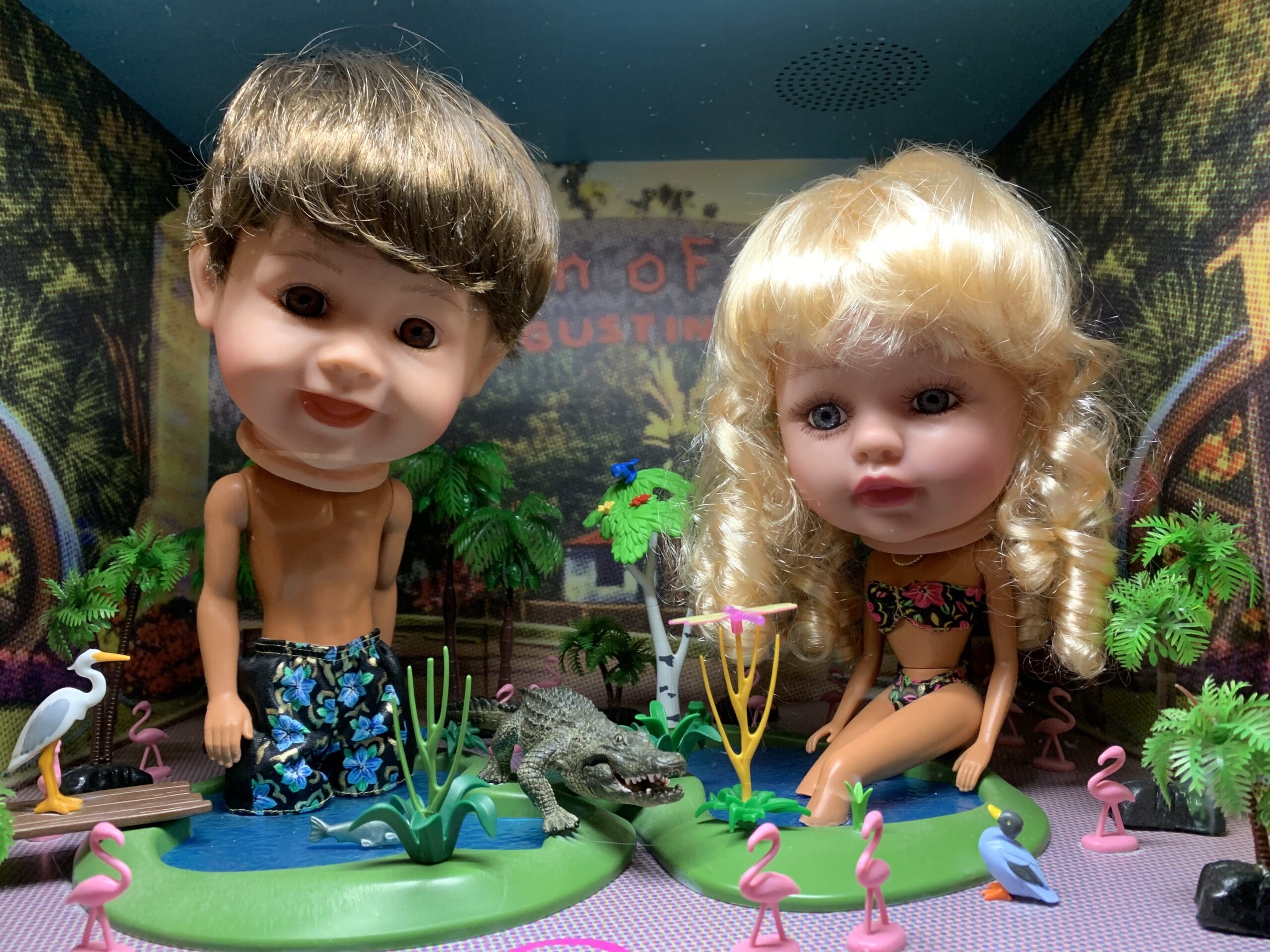 You could spend hours in the FLORIDARAMA room, peering through little windows onto Florida's past, present and future as imagined by artists like Calan Ree in "Skunk Ape Shares Lima Beans with Martian" (top) and Mark Mitchell in "Fountain of Youth" (above). Photos: David Warner.
2. Panoramas
Take a perch in the Everglades Arena and immerse yourself in a panoramic view of the marshlands, and watch as Carlton Ward Jr.'s stunning photographs of wild Florida emerge from the dark. 
3. Dreamscapes
Dizzying infinity mirrors and infinite imagination power these two installations. "Temple of Cosmic Balance" (top) by Chris Parks, aka "Pale Horse," incorporates illuminated stained glass, altars, light projections, paintings, sounds and murals. OVERGROWN'S "Ballet of the Final Anthozoans" (above) envisions coral "flipped upside down in a world of imbalance" using 3D printed and hand-built ceramics, 3D printed bioplastic, acrylic, mylar and electronics. 
4. Streamscapes
There's water, water everywhere — sort of — from a "water" cooler in the motel lobby to Matthew Campbell's illusory pool.
5. Strawberries
6. Peepers
7. TV!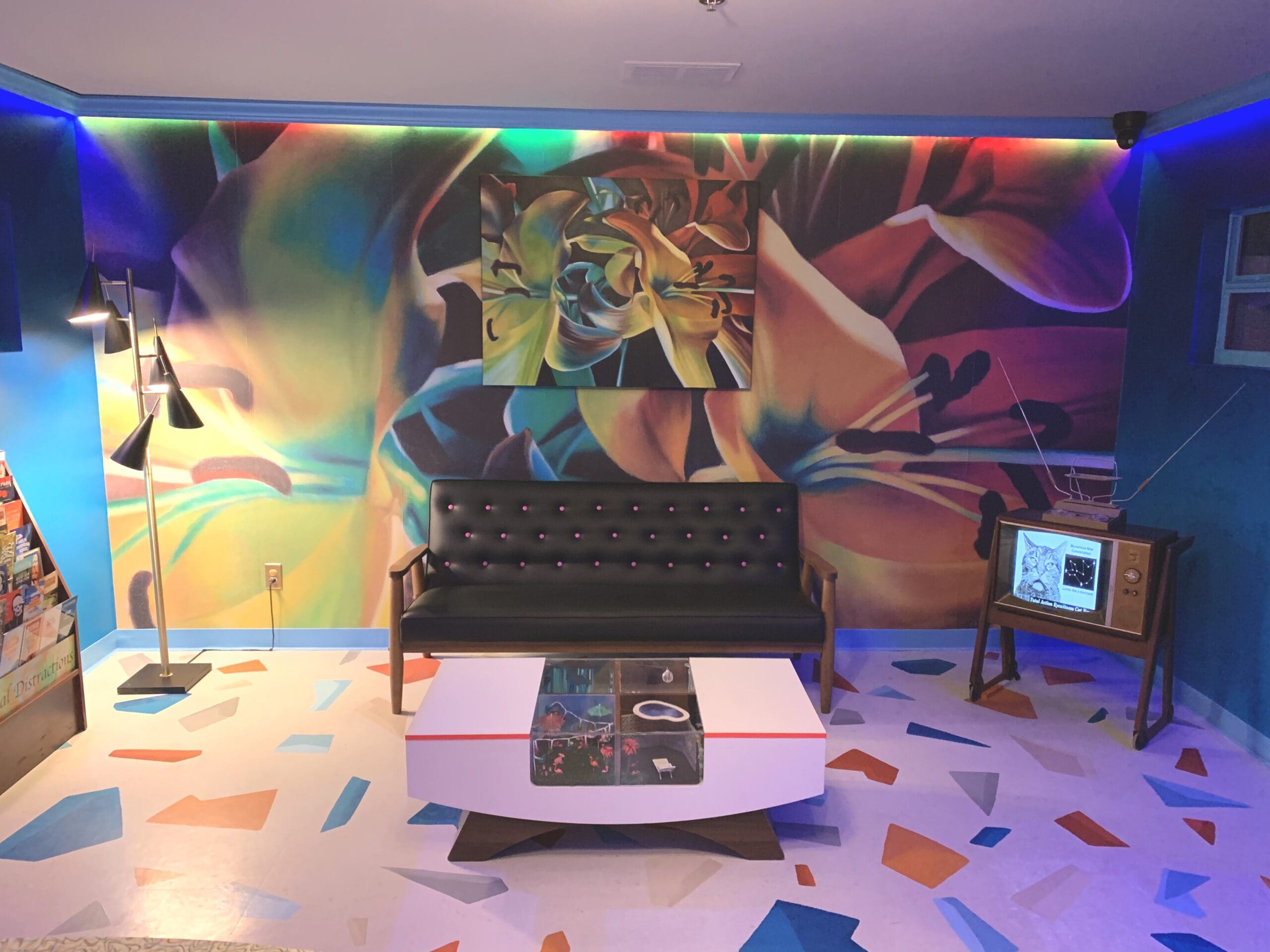 Equal parts whimsy, satire and hidden messages, Shay Willard's animations (Kippy and Kappy's Network of Happy) and video from Jeff Whipple entertain and (possibly) inform on vintage TV sets in the motel lobby and Sunnymooners suite.
8. Clues
Open drawers, press buttons, study the tourist brochures… and maybe you'll solve the mystery of the disappeared couple.
9. Secrets
Not to be confused with clues, because what I'm talking about are the surprises you keep to yourself. I'll only say that you should try to find the mesmerizing under-the-bridge video by Mike Hicks — but I'm not going to tell you where it is.
10. And, of course, mermaids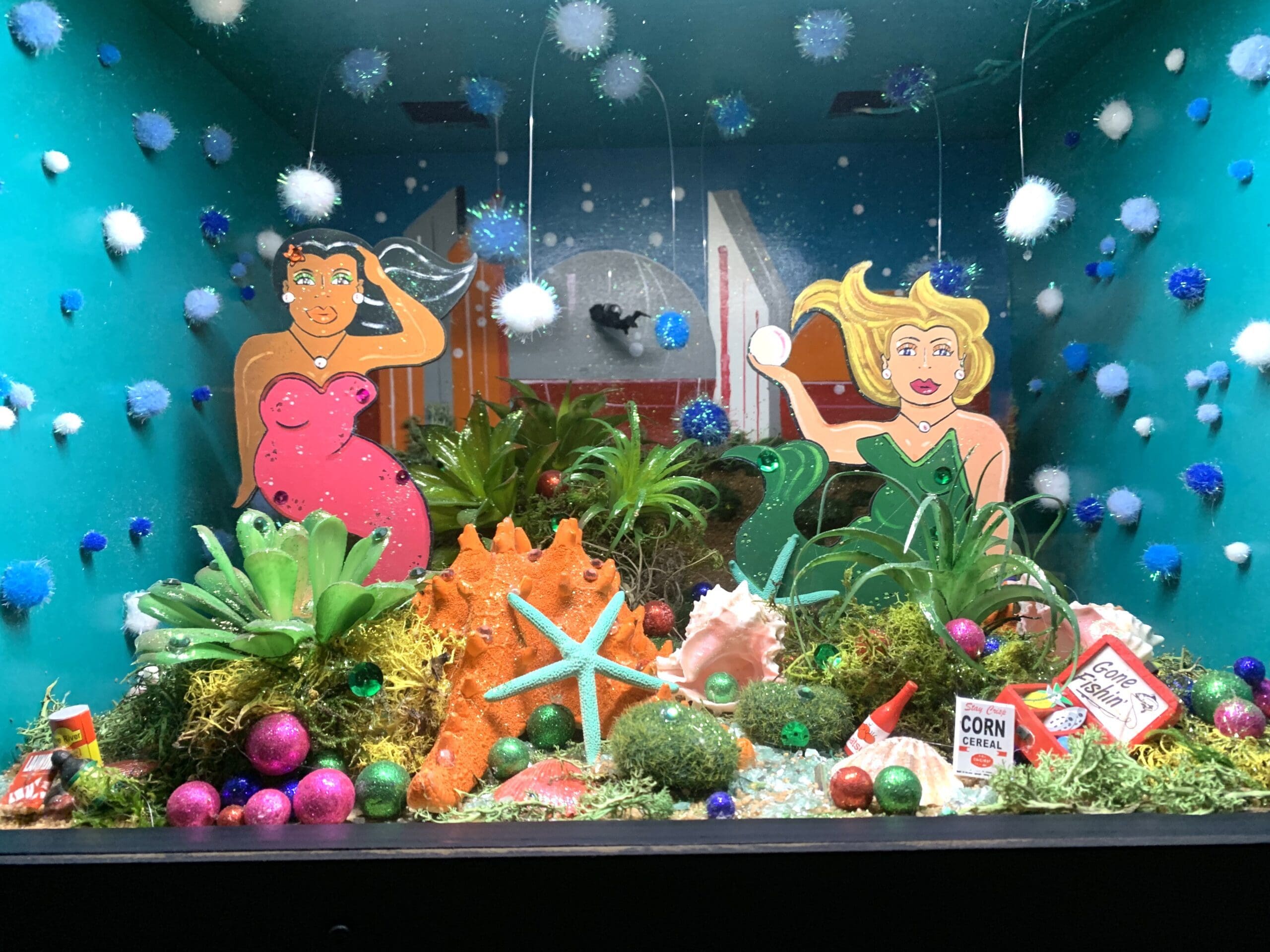 It is the Mermaid Star Motel, after all.