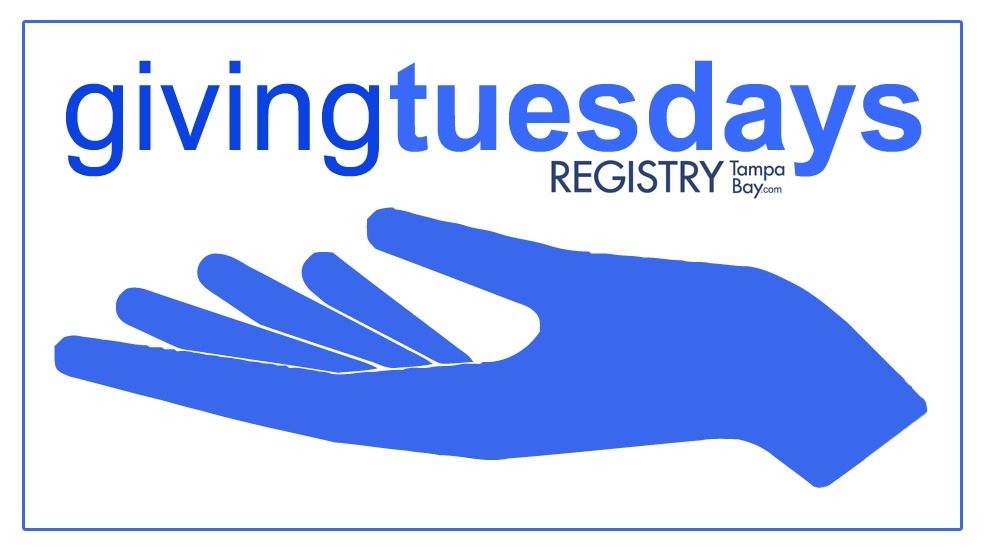 Today is Giving Tuesday — the national day of generosity that inspired this column. Here's a list of all of the nonprofits we've profiled since debuting "Giving Tuesdays" in September, with links so that you can give to them today. Plus, I'm including a list of organizations and causes that are close to the hearts of the Registry Tampa Bay team.
I hope that you will consider giving to these and to your own favorite nonprofits today, because community support is crucial to their survival.
Florida Institute for Community Studies (FICS) & SeedMoney: Profiled in Help This Community Garden Grow, 11/23/21)
Toys for Tots: Cars & Coffee and Toys for Tots  (11/16)
MacDonald Training Center, Inc. (MTC): The Table in the Park: A dinner to support MTC's innovative training programs (11/09)
NAMI (National Alliance on Mental Illness): Smile! How an orthodontist and a young animator are using art to make a difference (11/02)
Metropolitan Ministries: At Metropolitan Ministries, the holiday giving season is already underway (10/26)
St. Petersburg Free Clinic (SPFC): Full Plate: A new event series from the St. Petersburg Free Clinic (10/19)
Clearwater Jazz Holiday Foundation: Clearwater Jazz Holiday — It's More Than a Festival (10/12)
Tampa Pig Jig: Ten years of 'cueing up for a cure (10/5)
Voices of Hope for Aphasia: Voices of Hope for Aphasia Gives Back… packs! (9/27)
Plus: Recommendations from the team at REGISTRY Tampa Bay
Creative Pinellas… and every arts organization in Tampa Bay, because they're all still hurting from the pandemic.
Jan Stephenson's Crossroads Foundation
And don't forget to check The Charity Registry…
REGISTRY Tampa Bay's directory of local non-profits is a good resource if you're looking to make a donation today or any day. Click here: registrytampabay.com/charity-registry-directory/